Having a shed in your garden or backyard can be a huge benefit if you need a place to safely store garden tools, chemicals, fertilizers, potting soil and other things in a dry space that you just can't realistically store in your home.

Many homeowners have storage sheds in their backyards that serves as a secure and dry place for keeping all kinds of things like BBQ equipment, hosepipes, scrap wood etc to all the little knick-knacks that accumulate over time.
A Place for Garden Tools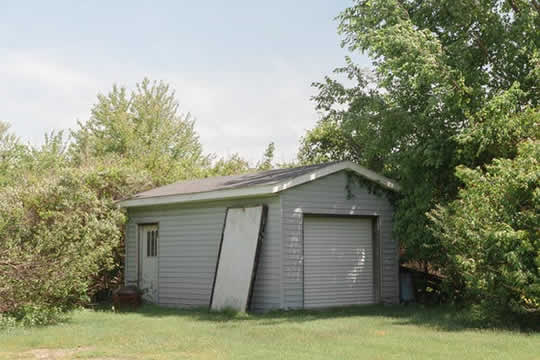 Is your lawnmower in need of a new home? Is your lawnmower too large to be stored in the same garage as everything else?

You might consider building a storage shed big enough to store that lawnmower and all your other garden tools.

You can find storage sheds in many sizes, materials, and colors. You can store unwanted items or move things out of your house that you don't want to sell.

Let's now look at the advantages of building large storage sheds.
Pros of Owning a Shed
A garden shed can be customized to suit your needs. Learning how to build one is usually less expensive than hiring a contractor.

Many people hesitate to build a shed in their yard. Many people are reluctant to build one in their backyard because they believe it will take up too much space and won't be useful.

A shed could be a great option if you are a skilled handyman or DIY'er and love to store your stuff.

You can store your most valuable toys in a large storage shed, which will make it easy to keep them safe from scratches and bumps.
Cons of Owning a Shed
Are there any cons to a shed being erected in your back garden? While nothing in life is perfect, there don't seem to be many negative things you can say about them, but here are some possibles:

A probable downside to having a shed in your yard is that it takes up space, which can be a problem when you have a very small yard.

There is the cost of installing an outdoor storage space like a shed to deal with, which may have an impact on the household budget if it is particularly tight.
A Place to House Power Tools
These tools should not be left lying around the house. They can be very dangerous; power tools like the drill, jigsaw, sander and nail gun.

They can inflict severe injuries if they fall on your children's hands. These items should be kept safe.

A good storage shed is essential for anyone who loves power tools or building things like tree houses with their children.

Many families already have storage sheds. Most homeowners can afford one if they build it themselves.

It doesn't matter if they don't have the budget or the time, most homeowners simply need one.
Increase the Value of Your Property
You can negotiate a higher price for your home if you have a large storage unit conveniently installed in your backyard.

If you thinking to sell your place, you can make a profit if you have a large storage shed.

Your new adventure begins with a large storage shed. Your new space can be equipped with a power supply and used for your hobby.

It doesn't matter if you like woodworking or prefer to use your storage shed as your office.

It is nice to have your own workspace or fully equipped workshop away from the home. To have a view of your yard, you can add windows to your storage shed.

Adding a little bit of nature to your vision can increase your creativity.
Additional Storage
You can store unwanted items that you don't wish to sell in an additional space outside your home. The storage shed is where most people keep their stove, dresser, and other items.

It's better to have them on hand in case you need them. You can also keep rare items in your storage shed if you have them.

Large storage sheds are often considered an eyesore by most people. Storage sheds are no longer an eyesore.

Storage sheds are a great way to improve your yard. You can keep your favorite plants and provide artificial light.

You can find large storage yards in a variety of sizes and colors that match your house's colour scheme. To give your property more curb appeal, you can add a flower bed or other outdoor resources.

With a little up-front planning, your storage shed can even be used as a guest bedroom.
Summary
Large garden sheds are the answer to many storage problems. These sheds can be customized to meet your storage requirements.

A shed out in the yard can become an essential space-addition for homeowners who want to declutter their homes and increase their property's value.

If you want to build yourself a storage shed of any size in your backyard, take a look at the additional articles published on this website from the list of titles below: